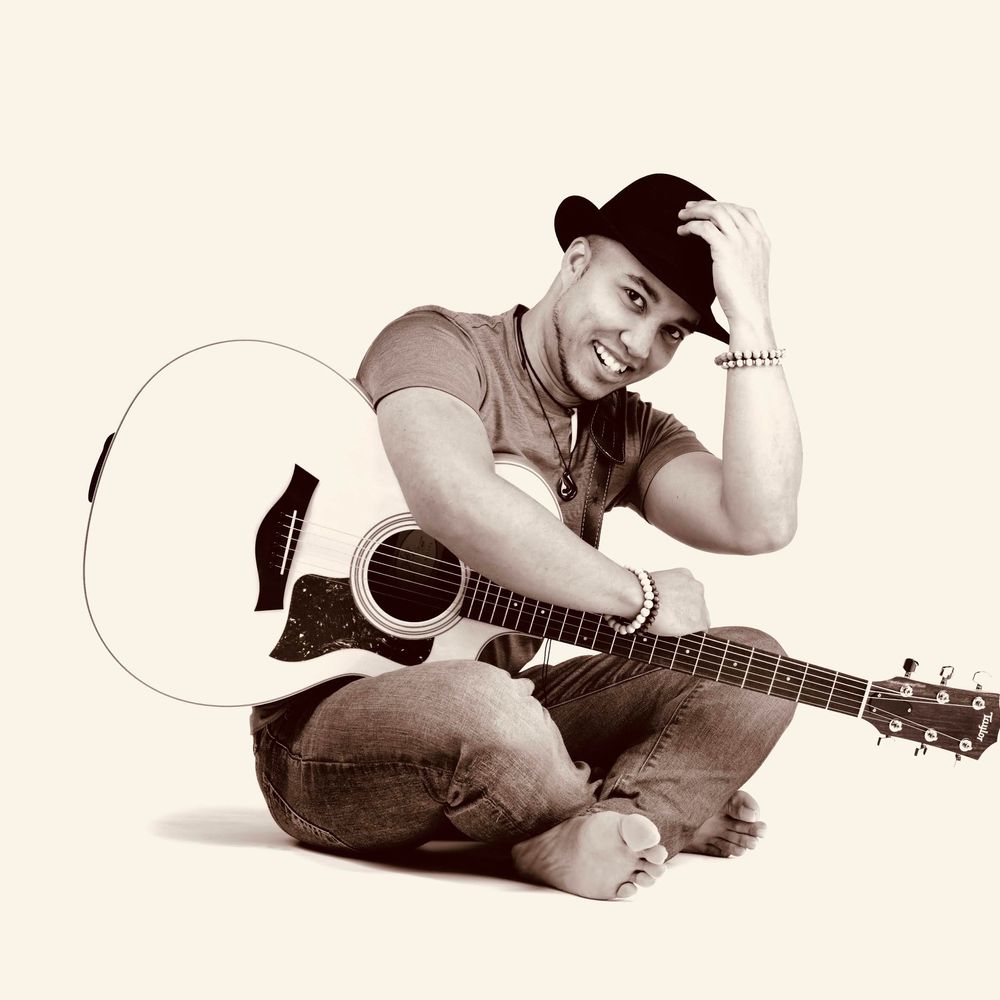 singer-songwriter
About Me
Con más de 15 años de experiencia cantando en escenarios de su Cuba natal y Japón, Yacel Sagarra entrega conciertos con una dinámica espectacular.  Ofrece una gran variedad de ritmos latinos llenos de colores sonoros desatando un conjunto de emociones en cada presentación.  Sus letras llenas de poesía, melodías profundas y ritmos para bailar y disfrutar cada minuto del espectáculo.
With more than 15 years of experience singing on stage in his native Cuba and in Japan, Yacel Sagarra puts on a show with spectacular dynamics.  He offers a great variety of Latin rhythms full of resonating colors, awakening a mixture of emotions in each presentation.  His lyrics full of poetic sentiments, profound melodies and rhythms will make you dance and enjoy every minute of the show.
ジャセル·サガーラは出身国キューバと日本のステージで15年以上に渡り歌手としての演奏経験を持ち、パワフルなライブに定評があります。ジャセルの曲は色彩豊かなサウンドと多岐にわたるラテンのリズムから成り、聴いてる人の様々な感情を呼び起こします。オリジナルの歌詞は詩情が溢れ、厚みのあるメロディー、思わず踊りたくなるリズムは観客の心を鷲掴みにし、最初から最後まで楽しませます。
Bio
Yacel Sagarra nace en Santiago de Cuba en el año 1987. Desde pequeño eran muy notables sus aires de artista pero realmente quería ser Piloto de aviones o marinero. Sus sueños se frustraron por su baja estatura y optó por la música que era también su gran pasión.
"Disfruto hoy en día de los viajes en aviones y barcos mientras me doy el lujo de escribir canciones y cantarlas con toda la felicidad que esto me trae. Tal vez si fuera piloto o marinero, no hubiera podido dedicarme a la música que es hoy la que me libera el alma."  
A los 13 años escribe su primera canción sin tener conocimientos de música y ya a los 14 comienza a estudiar música en la escuela de instructores de arte donde aprende varios instrumentos y conceptos elementales de teoría de la música; lo que le sirve más adelante para crear su primera orquesta. 
Desde el año 2014 Yacel Sagarra vive en Japón donde continúa desarrollando su carrera musical y se dispone a seguir luchando por sus sueños.
Yacel Sagarra was born in Santiago de Cuba in 1987. Since he was a child his artist airs were very remarkable but he really wanted to be an airplane pilot or sailor.  His dreams were frustrated by his short stature and they opted for music which was also his great passion. 
  "Today I enjoy traveling on planes and ships while I have the luxury of writing and singing songs with all the happiness that this brings me. Perhaps if I were a pilot or sailor, I would not have been able to dedicate myself to the music that is today the Let my soul free. 
  At the age of 13 he writes his first song without any knowledge of music and at 14 he begins to study music at the school for art instructors where he learns various instruments and elementary concepts of music theory;  which later served him to create his first orchestra. 
  Since 2014 Yacel Sagarra lives in Japan where he continues to develop his musical career and is ready to continue fighting for his dreams.
Education
2006-2011

 
Art Instructor 
University of pedagogical sciences
2018 

     
Training in Digital Marketing for Artists
Dani Aragón (Musicalizza)
2019       
Training in Mixing and Mastering
Guillermo Rodríguez (Secretos de Mezcla)
2020-2022

   
Training in music production
Guillermo Rodríguez (Secretos de Mezcla)
Experience
2005-present   
Singer-songwriter 
Guitar and voice performances 
Presentations with small formats
and its own Cuban salsa orchestra
2016-2022           
Music Producer 
Artists 
Proyects 
Sirere Afro-cubano
Skills
Composer 
.  .  .  .  .  .  .  .  .  .
Singer 
.  .  .  .  .  .  .  .  . 

.
Music producer 
.  .  .  .  .  .  . 

.  .  .
eManager 
.  .  .  .  .  .

 

.  .  .  .